Article Archive
As new stories appear on the site, older articles will be put on this page as they can often be a useful reference.
Articles from 2012
Romanian Trip
DayOne author recently made a trip to Romania to distribute copies of his book Darwin and Darwinism 150 years later. Read more
Eric Lidell addressing the Lord's Day Observance Society
The London 2012 Olympics has served to revive interest in the life of Eric Lidell - a West End production based on the film Chariots of Fire has also been launched.
While doing some research reading for one of the Day One Holiday Bible Clubs, Pastor and Author Colin Jones discovered something he had not previously known about the main character of the 'serial story' Eric Liddell. Read more
Practical Preparations for Sunday Worship
Dr Paul Tautges writes in his blog on this important topic.
When one reflects upon Hebrews 12:18-29, it is obvious that God considers corporate worship a serious matter, not the game that the modern church so often plays. Take a few minutes to open your Bible and read that portion of God's Word. Read more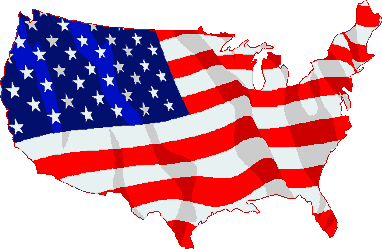 Jim Holmes, Director of Publications and Marketing, reports on developments in Day One's work from his base from South Carolina. Read more
31 January 2012 is the 120th anniversary of the death of C. H. Spurgeon in 1892.
'C. H. Spurgeon was a nineteenth-century Phenomena. Although Spurgeon never attended theological school, by the age of twenty-one he was the most popular preacher in London, and was famous across the British Empire.
He preached to crowds of ten thousand at Exeter Hall and the Surrey Music Hall, and when the Metropolitan Tabernacle was built, thousands gathered every Sunday for over forty years to hear his lively sermons.
He also founded Sunday schools, churches, an orphanage, and the Pastor's College. He edited a monthly church magazine and promoted literature distribution and care for the poor and encourage education of the masses.
Spurgeon was amazing, but when asked the reason for his success said, 'my people pray for me.'
Day One publish many things connected with this extraordinary man.........'
Devout Christian, Euan Murray, has questioned the need for Rugby World Cup matches to be played on Sundays.
The Glasgow-born prop, 31, choose to prioritise his faith and missed Scotland's Pool B clash with Argentina on Sunday.
'I don't see why there have to be games on Sundays,' said Murray. 'I hope things will change in future.' Geoff Cross will replace Murray, who has been dubbed by Scotland coach Andy Robinson as 'the best scrummager'.
Murray will hope that he has done enough in previous matches to get his place in the team back for next week's match against England, which takes place on a Saturday.
Back in 2008, Murray did play on a Sunday when Scotland took on France in the Six Nations. But, after his faith deepened, he announced a year later that he would no longer be available for selection on Sundays.
At the time he said: 'It's basically all or nothing, following Jesus. I don't believe in pick 'n' mix Christianity. I believe the Bible is the word of God, so who am I to ignore something from it? I might as well tear out that page then keep tearing out pages as and when it suits me. If I started out like that there would soon be nothing left. I want to live my life believing and doing the things [God] wants and the Sabbath day is a full day. It's not a case of a couple of hours in church then playing rugby or going down the pub, it's the full day.'
How good it is to have examples from sports men and women like Euan for our children to look up to in a world where sport comes before our faith.
Articles from 2011
Travel through the Houses of Parliament
John Roberts reports on the launch of this Travel Guide back in March. The meeting held in Portcullis House was attended by MPs, tour guides and other invited guests.
The Author Andrew Atherstone gave a brief overview of the book.
Christian toy shop owner refuses to open on Sunday
The shop has branches all over the country, 55 in all with eight more soon to be opened and every single one of those shops remains closed on a Sunday despite the obvious trade that is walking past their front doors.
They do so because of their owners' religious belief that the Bible instructs us to keep Sundays as a family day.
Summer Riots
Tirzah Jones, Director of Youth Ministries at Day One, gives a Biblical
perspective on the recent disturbances in many city centres.
Things we learn from the Rosetta Stone
The British Museum is home to the Rosetta Stone. Clive Anderson here tells what we can
learn how pivotal the stone has been in understanding the past and also the significance of the
numbers 1,10,14,7, and 21.
The British Museum Travel Guide has been completely updated and is one of the best-selling
books in the Museum Shop.
Steve and Sue Barlow enjoyed their first DayOne tour back in 2008. This year they were the
leaders of a group of 26 who visited Israel back in May.
"Living in a Fallen World" This is the title of a new series of publications from DayOne.
They cover a wide range of very real and topical problems that are all to common in our fallen world -
cancer, unfaithfulness and marital problems to name just a few. In this interview, Paul gives an
insight in to the thinking behind this new series.
Articles from 2010
Leading up to the last election, Day One asked their supporters to write to their MPs to ask their views on Sunday Trading and the licensing laws.
Click here to read more about their responses and what the new government has said about it's view of current Sunday trading legislation.
Sunday Trading - News Round Up
- News of an Australian wine-producer who refuses to trade on Sundays
- Wyevale Garden Centres try to get round Easter trading restrictions
- European proposals about making Sunday a day of rest.
As an election approaches, retiring Director of Day One, John Roberts, reflects on what previous Prime Ministers have thought of Sunday. Below is what the best known thought of Sunday.
Sir Winston Churchill-Prime Minister (1940-45; 1951-55).
"Sunday is a divine and priceless institution, the necessary pause in the national life. It is the birthright of
every British subject, our responsibility, privilege and duty to hand on to posterity."
'Why do you go to church twice on a Sunday? Isn't once enough? In many churches the Sunday evening service is disappearing. John Benton examines the reasons for having 2 services each Lord's Day.
A CHAPTER CLOSES—A NEW ONE OPENS
On the 8th July, the Council arranged an official farewell to John and Kathryn after 37 years in the Society's employment, 33 years of which were as General Secretary.
Members of Council and their wives from England, Northern Ireland and Scotland were present as tributes were paid for John's service on behalf of the Society. The main tribute came from John Rosser, the longest-serving member, who also would be retiring this year.
A buffet lunch had been provided, after which presentations were made to both John and Kathryn.
John expressed his thanks to the Council for their loyal support over the years, but especially thanked his wife for all her support, particularly through the difficult, testing times. He would miss the work greatly, but was honoured to be asked to continue representing the Society as a deputation speaker.
The Lord's Day - a medical point of view.
The late Professor Verna Wright wrote a telling article about the physical, mental and spiritual blessings of a day of rest.
Click here to read it in full.
John Roberts - Colin Jones looks back at the life of Day One's long-serving
General Secretary who has been with the Lord's Day Observance Society/Day One for 37 years
New Managing Director for Day One
John Roberts son is taking over at the helm of Day One; here he shares his testimony and how the
Lord has led him to his new position.
Exciting news about Day One Ministries in Burma; Day One Diaries; Day One Publications in Russian
Time to look back and press on - With less than twelve months to go before John Roberts' official retirement, the time has come to reminisce. He realises the danger in doing this, but thankfully, there are many encouragements.
Those who honour me I will honour.
James Wood - an ordinary 17-year old who loves sport - speaks about his experience of taking a stand for the Lord's day.
What the Lord's Day means to a doctor?
Esther Coats is a junior doctor practising in the Swindon area. She and her husband, Duncan, are
members at Grace Bible Church, Saltford.
Jennifer Eveson shares her experiences of the the first ever Day One tour to Egypt
Articles from 2009
Christians protest at Sunday Football In September of 2008, the first Association Football match was played on a Sunday in Northern Ireland.
DayOne helps Noah's Ark Day One has supplied a range of materials to help The Wesley Playhouse become a wonderful resource for the local community.
Chess in China Hannah Dale who has featured on this site before, shares her experience of competing in the World Mind Sports Games in Beijing
New Day One representative in Northern Ireland. Read the testimony of Brian Magee who has taken up this post on a freelance basis.
It's time to "Call Time" on 24-hour drinking John Roberts shows that freeing up licensing laws has not brought about the changes the Government was hoping for.
Christian Musicians and the Lord's Day. Charmaine Cooper speaks about the increasing pressures on Christians who are musicians.
Editorial Comment - "If the foundations be destroyed..." John Roberts comments on the 200th anniversary of the birth of Charles Darwin.
DayOne TOUR TO ISRAEL - Paul Williams reports on the Day One trip that he headed up with Clive Anderson last September.
DayOne BOOKS IN ETHIOPIA - we recently received a request for books for children from a lady working in Ethiopia.
HEIDI CROWTER - "A Surprise Package" - recently, a local paper the Coventry Telegraph picked up on the extraordinary story of Heidi Crowter, which was published by DayOne a number of years ago.
DayOne DIARIES 2009 - Paul Harrison the new director of the Daylight Christian Prison Trust writes about the importance of this year's diaries.
Articles from 2008
CONSIDERING THE LORD'S DAY PRACTICALLY - Rev Dr Iain Campbell writes a helpful article showing how we apply the fourth commandment to life in the 21st century
SUNDAY FOOTBALL After writing to the Premiership chairmen, John Roberts recently wrote to all the Scottish Premier League clubs and received 7 replies.
RUNNING THE RACE - A book by John Keddie looking in detail at the life of Eric Liddell, a godly athlete and missionary who came to prominence through his stand for the Lord's Day.
TESTIMONY FROM A CHRISTIAN SOLICITOR - Nicola Laver shares how the Lord has opened doors for her as a solicitor and legal journalist and why the Lord's Day is so special to her.
STANDING UP FOR THE LORD'S DAY - An interview with Dan Walker who is a presenter with BBC Sport and BBC Sports News Read more...
WHY THE LORD'S DAY IS IMPORTANT TO ME Professor Stuart Burgess explains why a day for rest has been so important to him in his life Read more...
NEW ATTEMPT TO EXTEND SUNDAY OPENING FOR GARDEN CENTRES. An attempt is being made to increase opening hours from 6 to 8 hours and to allow opening on Easter Sunday. Read more...
NOT ALL SUPERMARKETS ARE THE SAME Jempson's operate several stores in the South of England and have a few lessons that the big chains could do well to learn from Read more...
GARDEN CENTRE TAKES A STAND ON SUNDAY Russell's Garden Centre near Chichester closes on Sundays for the good of the staff and their families Read more...
SILENCE IS NOT GOLDEN; IT'S YELLOW John Roberts comments on the response of our political leaders to letters he has written. Read more...
PREMIERSHIP MATCHES ON A SUNDAY Sadly, some weekends see more Premier League football matches played on Sunday than Saturday - and the fans don't like it. Day One has written to the Premier League and to all the clubs. Read more...
TRAVEL TOURS Ever wanted to visit Israel or Egypt to see the places which have such significance for Christians? If so, read more...
HANNAH'S TESTIMONY - The cost and conflict involved in one young Christian's desire to succeed at chess when faced with games that take place on the Lord's Day Read more...
DayOne AT THE BIBLE FESTIVAL Day One organised a series of seminars at the Bible Festival held at Cheltenham in August 2007. Read more... Sadly the FIEC have been unable to garner sufficient support to hold a similar event in 2008.
NOT ALL SUPERMARKETS ARE THE SAME Jempson's operate several stores in the South of England and have a few lessons that the big chains could do well to learn from Read more...
LETTER TO THE PRIME MINISTER Day One's Director wrote on a number of issues the Gordon Brown as he took up office Read more...
WATER PROBLEMS AT HQ A burst pipe cause problems at the warehouse in Leominster Read more...
WHERE DID IT GO WRONG? - JONATHAN EDWARDS CRISIS OF FAITH Sad news of a famous athlete Read more...
THE POWERFUL EXPLOIT THE WEAK The power of big business Read more...
RECAPTURING SUNDAY A new vision for Day One Read more...
SUNDAY TRADING LAWS LEFT UNCHANGED - July 2006
The Government does not bow to Supermarket pressure Read more...